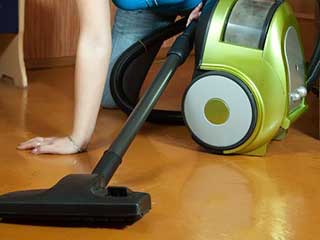 Carpet cleaning is a very necessary part of household and office maintenance; however, it is not always the easiest thing to do. Sometimes it can become quite challenging for most people. Because of this fact, it takes the professional approach of an expert to sometimes determine which application best suits each particular carpet based on the volume of traffic and current floor conditions.
Commercial and residential carpet cleaning methods may vary, but it is very important that you select the adequate approach for your particular kind that you currently have. Despite your method of choice, make sure that the right chemicals are used. If not, more harm than good can be done.
Simplest Method
There are multiple methods of cleaning and maintaining a carpet or rug. The best prescribed method all depends on the customer's needs as well as their budget. For rugs and carpets that do not encounter much traffic, carpet cleaning Hollywood recommends vacuuming and shampooing for the best results. This method is inexpensive, effective, and will not harm sensitive fibers. It is best to use gentle shampoos that generate high lubricated and stable foams that will easily dissipate when it is vacuumed. This can be done with a simple domestic vacuum that leaves no trace of residue.
Protectant Method
In order to protect some area of the home such as quality made flooring, some people put down residential rugs or area rugs. Dry cleaning is best for these types of carpeting. There are even specific methods for restoring quality rugs such as Persian rugs and Oriental rugs that are hand woven. Hand diluted compounds of potent solvent and detergent are commonly used. To fully extract all of the particles, it is best to vacuum it before and after cleaning.